L'ÉCLAT DE VERRE IS HERE TO HELP ARTISTS

If you are a member of
La Maison des Artistes
, you can enjoy an exceptional discount of 15% off all of our products.*
Does not include standard frames, Access range and images. This cannot be used in conjunction with any other offer or reduction.
HOW CAN YOU GET YOUR MEMBER DISCOUNT?

Go to your L'Éclat de Verre shop and create your artist loyalty account at the till. You just need to show your MdA member's card with the sticker for the current year.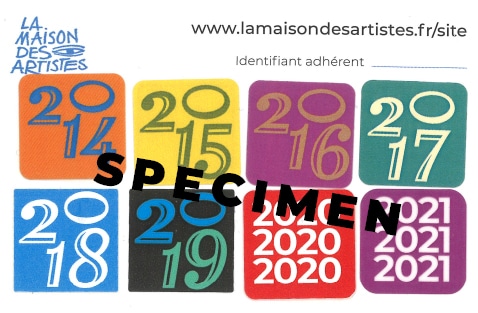 La Maison des Artistes is an association founded in 1952 to provide solidarity and mutual support to artists. It is now the largest association of visual artists in France, with more than 18,000 members. They work to support visual artists, defend their professional interests and offer services in line with their artistic activities.
Find out more about all they do for artists:

www.lamaisondesartistes.fr/site
Email : https://www.lamaisondesartistes.fr/site/contact/
Phone : 01 42 25 06 53